PERIODE AFRICAINE ~ AFRICAN PERIOD
1956 
~ 
1960
huiles, encres de chine ~ oils, indian ink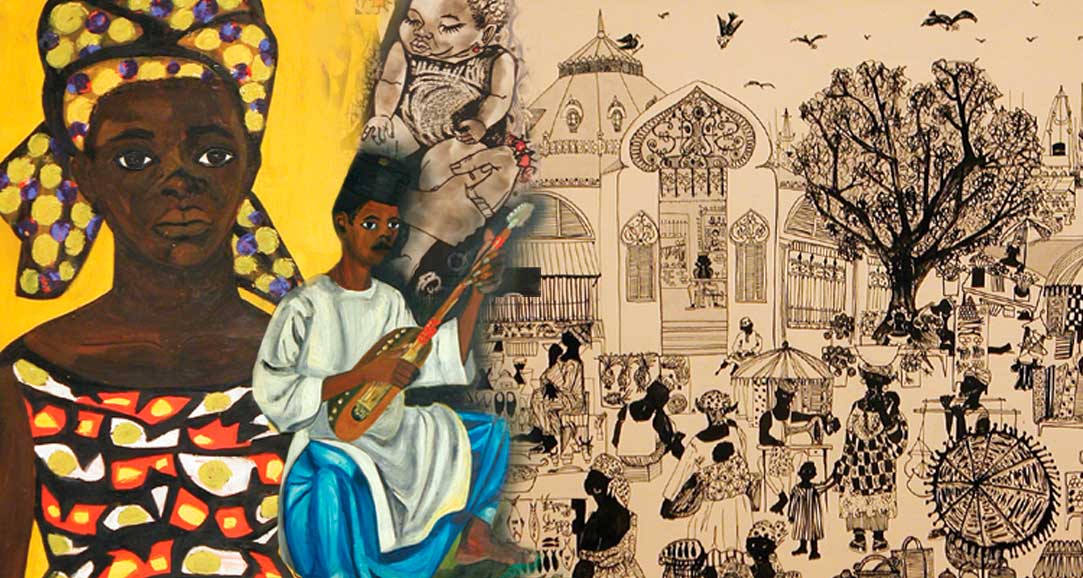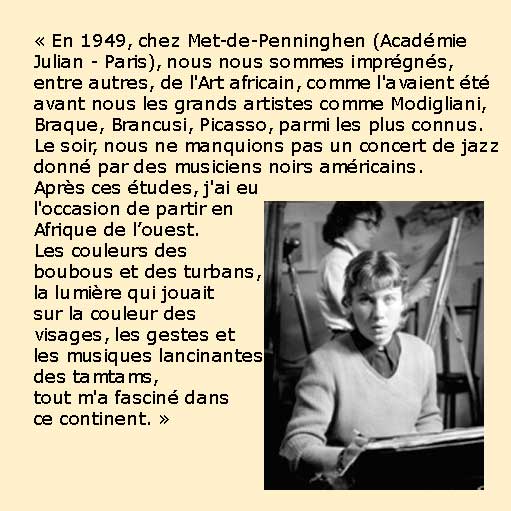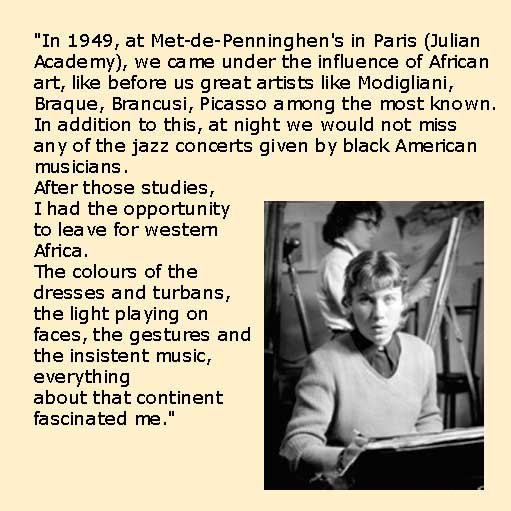 1956 – 1960
La période africaine se distingue par ses peintures à l'huile et ses encres de chine :
« Dans les peintures à l'huile faites à Dakar, je mélangeais beaucoup d'essence de térébenthine à la peinture. A cette époque, l'huile étant le seul matériau dont je disposais, j'ai insisté sur sa fluidité pour que les tissus des vêtements semblent légers.
Je ne voulais pas du "pâteux" du style peinture au couteau. Et puis je n'avais jamais appris cette technique d'une façon traditionnelle. Donc j'étais libre…
C'est en faisant les dessins à l'encre de chine, que j'ai eu envie de tracer ces mêmes dessins sur un support dur. A mon retour à Paris au début des années soixante, j'ai donc cherché un atelier de gravure.»
1956 – 1960
Oil paintings and indian ink drawings are the highlight of the African period
I used to mix a lot of turpentine with the oil used in the paintings made in Dakar. At that time, oil was the only material at my disposal. This way I insisted on its fluidity, in order to stress the lightness of the fabrics of clothes. I did not want the thickness of knife-painting. Besides, I had not studied this technique in the traditional fashion, so I was free…
When making indian ink drawings, I felt inclined to draw the same on a hard surface.
Back in Paris at the beginning of the sixties, I therefore looked for an engraving workshop."
ACCES A LA GALERIE ~ PROCEED TO THE GALLERY ►